An anthem is a musical composition of celebration, usually used as a symbol for a distinct group, particularly the national anthems of countries. Originally, and in music theory and religious contexts, it also refers more particularly to short sacred choral work (still frequently seen in Sacred Harp and other types of shape note singing) and still more particularly to a specific form of Anglican church music.
Etymology
Anthem is derived from the Greek ἀντίφωνα (antíphōna) via Old English antefn. Both words originally referred to antiphons, a call-and-response style of singing. The adjectival form is "anthemic"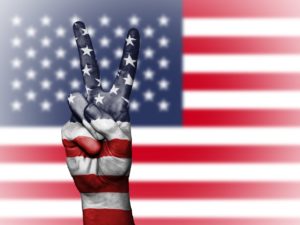 History
Anthems were originally a form of liturgical music. In the Church of England, the rubric appoints them to follow the third collect at morning and evening prayer. Several anthems are included in the British coronation service. The words are selected from Holy Scripture or in some cases from the Liturgy and the music is generally more elaborate and varied than that of psalm or hymn tunes.
Being written for a trained choir rather than the congregation, the Anglican anthem is analogous to the motet of the Roman Catholic and Lutheran Churches but represents an essentially English musical form. Anthems may be described as "verse", "full", or "full with verse", depending on whether they are intended for soloists, the full choir, or both.
Another way of describing an anthem is that it is a piece of music written specifically to fit a certain accompanying text, and it is often difficult to make any other text fit that same melodic arrangement. It also often changes melody and/or meter, frequently multiple times within a single song, and is sung straight through from start to finish, without repeating the melody for following verses like a normal song (although certain sections may be repeated when marked). An example of an anthem with multiple meter shifts a, fuguing, and repeated sections is "Claremont", or "Vital Spark of Heav'nly Flame". Another well known example is William Billing's Easter Anthem , also known as "The Lord Is Risen Indeed!" after the opening lines. This anthem is still one of the more popular songs in the Sacred harp tune book.
The anthem developed as a replacement for the Catholic "votive antiphon" commonly sung as an appendix to the main office to the Blessed Virgin Mary or other saints. During the Elizabethan period, notable anthems were composed by Thomas Tallis, William Byrd, Tye, and Farrant but they were not mentioned in the Book of Common Prayer until 1662 when the famous rubric "In quires and places where they sing here followeth the Anthem" first appears. Early anthems tended to be simple and homophonic in texture, so that the words could be clearly heard.
During the 17th century, notable anthems were composed by Orlando Gibbons, Henry Purcell, and John Blow, with the verse anthem becoming the dominant musical form of the Restoration. In the 18th century, famed anthems were composed by Croft, Boyce, James Kent, James Nares, Benjamin Cooke, and Samuel Arnold.
In the 19th, Samuel Sebastian Wesley wrote anthems influenced by contemporary oratorio which stretch to several movements and last twenty minutes or longer. Later in the century, Charles Villiers Stanford used symphonic techniques to produce a more concise and unified structure. Many anthems have been composed since this time, generally by organists rather than professional composers and often in a conservative style.
Major composers have usually composed anthems in response to commissions and for special occasions. Examples include Edward Elgar's 1912 "Great is the Lord" and 1914 "Give unto the Lord" (both with orchestral accompaniment), Benjamin Britten's 1943 Rejoice in the Lamb (a modern example of a multi-movement anthem, today heard mainly as a concert piece), and, on a much smaller scale, Ralph Vaughan Williams's 1952 "O Taste and See" written for the coronation of Queen Elizabeth II. With the relaxation of the rule, in England at least, that anthems should be only in English, the repertoire has been greatly enhanced by the addition of many works from the Latin repertoire.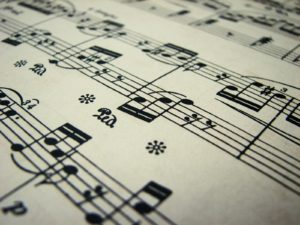 Types
The word "anthem" is commonly used to describe any celebratory song or composition for a distinct group, as in national anthems. Many pop songs are used as sports anthems, notably including Queen's "We Are the Champions" and "We Will Rock You", and some sporting events have their own anthems, most notably including UEFA Champions League. Further, some songs are artistically styled as anthems, whether or not they are used as such, including Marilyn Manson's "Irresponsible Hate Anthem", Silverchair's "Anthem for the Year 2000", and Toto's "Child's Anthem".
International organizations
Larger entities also sometimes have anthems, in some cases known as 'international anthems'. Lullaby is the official anthem of UNICEF composed by Steve Barakatt. The Internationale is the anthem of the socialist movement and the communist movement. Before March 1944, it was also the anthem of the Soviet Union and the Comintern. ASEAN Way is the official anthem of ASEAN. The tune of the Ode to Joy from Beethoven's Symphony No. 9 is the official anthem of the European Union and of the Council of Europe. Let's All Unite and Celebrate is the official anthem of the African Union (Let Us All Unite and Celebrate Together).
The Olympic Movement also has its own anthem. Esperanto speakers at meetings often use the song La Espero as their anthem. The first South Asian Anthem by poet-diplomat Abhay K may inspire SAARC to come up with an official SAARC Anthem.
Ireland's Call was commissioned as the anthem of both the Ireland national rugby union team and the Ireland national rugby league team, which are composed of players from both jurisdictions on the island of Ireland, in response to dissatisfaction among Northern Ireland unionists with the use of the Republic of Ireland's anthem. Ireland's Call has since been used by some other all-island bodies.
An International Anthem also unifies a group of organizations sharing the same appellation such as the International Anthem of the Royal Golf Clubs composed by Steve Barakatt.
[wiki] https://en.wikipedia.org/wiki/Anthem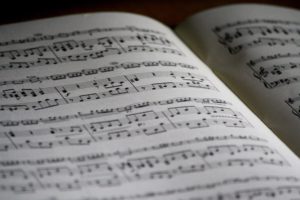 Here are 10 of the most uplifting, empowering "anthems" that inspire positivity. Whether the hardship you're overcoming is physical or emotional, these songs should lift your spirits higher.
Stronger by Britney Spears
The Middle by Jimmy Eat World
Beautiful Day by U2
Confident by Demi Lovato
Who Says by Selena Gomez & The Scene
Perfect by Pink
Skyscraper by Demi Lovato
Survivor by Destiny's Child
I Believe I Can Fly by R. Kelly
Beautiful by Christina Aguilera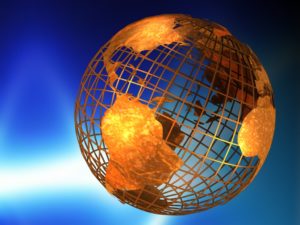 Stronger by Britney Spears
Starting off our list is some old-school Britney Spears with her 2000 tune, Stronger. This song is about Spears overcoming heartbreak in the realm of romance and becoming "stronger than yesterday." In her 1998 hit …Baby One More Time, she sings, "My loneliness is killing me," but two years later in Stronger she punches back at this sadness by singing, "My loneliness ain't killing me no more." So despite her struggles to overcome heartache, Britney Spears continues to grow stronger, and recognizes that she doesn't need a man to be happy – she just needs herself. You go girl!
The Middle by Jimmy Eat World
Unfortunately we live in a world were bullying happens, often to people who are different than the social norm in some way. The Middle by Jimmy Eat World celebrates individuality and uniqueness, rather than shaming it. At first listen, the song may just sound like an upbeat rock party anthem, but this message can be heard if you listen closely enough to the lyrics, for instance: "Hey, don't write yourself off yet. It's only in your head you feel left out or looked down on. Just do your best (just do your best), do everything you can (do everything you can). And don't you worry what the bitter hearts are gonna say."
Beautiful Day by U2
U2's Beautiful Day sounds like such a happy, fun song. When writing the song, the band was inspired by Jubilee 2000, a benefit with the goal of making politicians drop the debts of poverty stricken countries. Vocalist of the band, Bono, describes Beautiful Day as being about "a man who has lost everything, but finds joy in what he still has." This song sends a cup-half-full message about focusing on the positives in life instead of the negatives.
Confident by Demi Lovato
Demi Lovato's song Confident is an anthem about body positivity and being confident in the skin you're in. "The pre-chorus says it best, where it says, 'You've had me underrated.' I've wanted to shout that from the top of my lungs for years now," Lovato said, "I have never been confident enough in my own skin to feel sexy. Now that I'm feeling great and I feel confident, I'm proud of the skin that I'm in." She's dealt with hardships in her life, including an eating disorder, but now Lovato is a survivor and a winner in her uphill battle. Demi Lovato is proud of her body and inspires others to feel the same way with this song too.
Who Says by Selena Gomez & The Scene
Selena Gomez released this song when she had a band, back in 2011. Who Says carries a similar message to Demi Lovato's Confident: you have every reason to feel beautiful in the skin you're in, and don't let anyone tell you otherwise. These are just among a few of the positive lyrics in her song: "You've got every right to a beautiful life," Gomez sings, "Who says, who says you're not perfect? Who says you're not worth it? Who says you're the only one that's hurtin'?" We also hear that Selena Gomez lets people know that when suffering, they aren't alone. The upbeat instrumentals also add to the positive feel of the song.
Perfect by Pink
Pink lets listeners know that they have worth in Perfect. She sings: "Pretty, pretty please, don't you ever, ever feel like you're less than, less than perfect. Pretty, pretty please, if you ever, ever feel, like you're nothing, you are perfect to me." Regardless if you do or don't fit in with society's beauty standards, Pink tells you that you're special no matter what. Your individuality is a gift, and this song is a friendly reminder of that. The intense and powerful music video for this song creates awareness to mental health issues and negative body image, an important conversation to have in today's society.
Skyscraper by Demi Lovato
Demi Lovato makes it on the list again. The advocate of positive mental health released this song in 2011, after coming out of rehab for facing addiction, an eating disorder, and bipolar disorder. She says that this song carries a symbolic message for her because it's her symbol of strength. She actually recorded two versions of Skyscraper: one before she entered treatment in 2010, and one after. Long story short, Lovato ended up using the first recording because it felt more symbolic, shes says. Demi Lovato wants this message to also be a symbol of strength for her fans too: "[Skyscraper] represented what I'm trying to spread the word about: getting help and rising above any issues that [I and] my fans are dealing with."
Survivor by Destiny's Child
Destiny's Child wrote Survivor about anyone who's ever doubted the girl group. This song is uplifting because although you may not be in your very own musical girl-group, it's about overcoming adversity in real life situations. The ladies of Destiny's Child overcame haters and people who doubted them, yet they still emerged on the other side in one piece and successful, to boot.
I Believe I Can Fly by R. Kelly
Kelly may actually be terrified to literally fly on an airplane, but he still figuratively believes he can fly. This song was originally written for the children's movie Space Jam, but it became viewed as an inspirational anthem. "I believe I can fly. I believe I can touch the sky," is a line in the chorus that people find catchy, but it also is a healthy mantra to have about believing in yourself, and knowing that you are strong enough to conquer anything tough that comes your way.
Beautiful by Christina Aguilera
This may have been the song that Damien sings in that iconic scene from Mean Girls during the school talent show, but it's so much more than that. Christina Aguilera released this song in 2004, and like many of the songs on this list, it's about embracing who you are. The vocal recording of this song wasn't even edited, "The song was about being beautiful and honest in every way. That bleed is honest. It was one of the most honest vocal performances I had ever heard. It was actually the scratch vocal," said Dave Pensado, who mixed the song during the recording process. The honest truth is that you don't have to conform to be happy—you just have to embrace your authentic self.