Apartheid (South African English pronunciation: /əˈpɑːrteɪd/; Afrikaans: [aˈpartɦəit], lit. "separateness") was a system of institutionalised racial segregation and discrimination that existed in South Africa between 1948 and 1994. The system was based on white supremacy and the repression of the black majority (Africans, coloureds and Asian South Africans) for the benefit of the politically and economically dominant Afrikaners and other whites. Despite the end of official legislation in 1991, apartheid laws remained in effect and black South Africans still had no representation in government. Furthermore, the economic legacy and generational effects of apartheid continue to this day.
Broadly speaking, apartheid was delineated into petty apartheid, which entailed the segregation of public facilities and social events, and grand apartheid, which dictated housing and employment opportunities by race. Prior to the 1940s, some aspects of apartheid had already emerged in the form of minority rule by white South Africans and the socially enforced separation of black South Africans from other races, which later extended to pass laws and land apportionment. Apartheid was adopted as a formal policy by the South African government after the ascension of the National Party (NP) during the country's 1948 general elections.
A codified system of racial stratification began to take form in South Africa under the Dutch Empire in the late eighteenth century, although informal segregation was present much earlier due to social cleavages between Dutch colonists and a creolised, ethnically diverse slave population. With the rapid growth and industrialisation of the British Cape Colony in the nineteenth century, racial policies and laws became increasingly rigid. Cape legislation that discriminated specifically against black Africans began appearing shortly before 1900. The policies of the Boer republics were also racially exclusive; for instance, the Transvaal constitution barred nonwhite participation in church and state.
The first apartheid law was the Prohibition of Mixed Marriages Act, 1949, followed closely by the Immorality Act of 1950, which made it illegal for most South African citizens to marry or pursue sexual relationships across racial lines. The Population Registration Act, 1950 classified all South Africans into one of four racial groups based on appearance, known ancestry, socioeconomic status, and cultural lifestyle: "black", "white", "coloured", and "Indian", the last two of which included several sub-classifications. Places of residence were determined by racial classification. From 1960 to 1983, 3.5 million nonwhite South Africans were removed from their homes and forced into segregated neighbourhoods, in one of the largest mass removals in modern history. Most of these targeted removals were intended to restrict the black population to ten designated "tribal homelands", also known as bantustans, four of which became nominally independent states. The government announced that relocated persons would lose their South African citizenship as they were absorbed into the bantustans.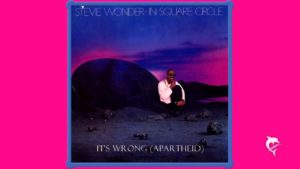 Apartheid sparked significant international and domestic opposition, resulting in some of the most influential global social movements of the twentieth century. It was the target of frequent condemnation in the United Nations and brought about an extensive arms and trade embargo on South Africa. During the 1970s and 1980s, internal resistance to apartheid became increasingly militant, prompting brutal crackdowns by the National Party administration and protracted sectarian violence that left thousands dead or in detention. Some reforms of the apartheid system were undertaken, including allowing for Indian and coloured political representation in parliament, but these measures failed to appease most activist groups.
Between 1987 and 1993 the National Party entered into bilateral negotiations with the African National Congress, the leading anti-apartheid political movement, for ending segregation and introducing majority rule. In 1990, prominent ANC leaders such as Nelson Mandela were released from detention. Apartheid legislation was abolished in mid-1991, pending multiracial elections set for April 1994.
[wiki] https://en.wikipedia.org/wiki/Apartheid
Nelson Mandela was, quite famously, a fan of European classical music. His two favorite composers were George Frideric Handel and Pyotr Ilych Tchaikovsky, but he grew up exposed to the country's rich tradition of vocal groups forging a unique form of sacred rhythm music.
That changed while the former South African president and longtime democratic activist was imprisoned by the pro-apartheid government from 1962 to 1990. He wasn't allowed access to music.
Artists, however, used Mandela's jailing to fuel global protest songs, and during his years in captivity, Mandela's messages were delivered on the wings of rhythm and melody.
The response to Mandela's cause, in fact, helped bridge cultural divides that continue to hold. One of the best known songs, Artists United Against Apartheid's "I Ain't Gonna Play Sun City," for the first time brought together on record superstars of rock and R&B with the kings of a rising young genre called hip-hop.
On the African continent, anti-apartheid couriers such as Miriam Makeba, Hugh Masekela, Youssou N'Dour and the Malopoets expressed outrage through song. As the anti-apartheid movement grew in the 1970s and '80s, marquee names such as U2, Peter Gabriel, Bruce Springsteen, Steven Van Zandt and Stevie Wonder spoke or sung out on behalf of Nelson Mandela's cause.
What follows are 10 essential works that celebrate the late Nelson Mandela and his efforts.
Sipho "Hotstix" Mabuse, "Nelson Mandela" (1994)
In 1994, singer Sipho "Hotstix" Mabuse was commissioned by the African National Congress to write an election song in support of Nelson Mandela's campaign. The activist had been released from prison four years before, and Mabuse eagerly agreed; he'd been singing about Mandela's plight for years. The result was, simply, "Nelson Mandela," which featured Mandela himself reading from a speech he gave during one of his trials in 1964.
Stevie Wonder, "It's Wrong" (1985)
In 1985, Stevie Wonder was at one of many career peaks, and used that power to expose the injustices occurring in South Africa. Employing exiled South African musicians, Wonder put the rhythmic breakdown that is "It's Wrong" on his "In Square Circle" album. That same year he was arrested during a Washington, D.C., anti-apartheid protest and dedicated the Oscar he won for the song "I Just Called to Say I Love You" to Nelson Mandela. The South African government responded by banning Wonder's songs — evidence of their hopeless desperation.
Brenda Fassie, "My Black President" (1989)
A song banned in South Africa when it was released in 1989, "My Black President" was a tipping-point song, offered as it was a year before Mandela's exit from jail in 1990. It's a thrilling song, filled with the sound of black South Africa: a harmonious choral group, smooth as chrome, humming through the song while Fassie sings, imagining the moment that Nelson Mandela is released.
Johnny Clegg and Savuka, "Asimbonanga" (1987)
One of the most popular anthems of the anti-apartheid movement was South African singer Johnny Clegg and his band Savuka's "Asimbonanga," which, translated, means "We haven't seen him." A protest whose Zulu chant brings Mandela's absence to life, the clip below features a special guest midway through — a dancing, smiling Mandela.
Artists United Against Apartheid, "I Ain't Gonna Play Sun City" (1985)
In 1985, guitarist Steven Van Zandt of Bruce Springsteen's E Street Band (and future actor on "The Sopranos") helped spearhead a musical boycott of South Africa's big ticket resort town Sun City, which until then had paid handsome money for superstar concerts. Van Zandt banded together a lineup for the song "I Ain't Gonna Play Sun City" that nearly 30 years later remains not only impressive in its scope, but marks a symbolic first.
The song, produced by early electronic dance music innovator Arthur Baker, bridged the worlds of rock and rap together in what was then one of the biggest genre converges to date.
Rap, which was ascending through hits from Run DMC and Kurtis Blow, was seen as a lesser art form by most baby boomer rock snobs, but "Sun City" featured lines by not only Bruce Springsteen but Grandmaster Flash, both Bob Dylan and Afrika Bambaata, helping to legitimize rap to a new audience. The video got heavy rotation on a then-soaring MTV.
While the funky "Sun City" rhythm played along, the video delivered shocking images of South African police violence, and images of Mandela and other activists. "I Ain't Gonna Play Sun City" helped ignite campus demonstrations across America whose goal was to urge universities to divest their holdings in companies doing business with the South African regime.
Peter Gabriel, "Biko" (1980)
"Biko" is a song not about Nelson Mandela but his peer and founder of South Africa's Black Consciousness Movement, Stephen Biko, who died in 1977 while in police custody. Gabriel's devastating song was a few years after Biko's murder, and helped focus international attention on the crimes being committed by the apartheid government. "You can blow out a candle but you can't blow out a fire / Once the flames begin to catch the wind will blow it higher," sings Gabriel, words that would prove prescient as protests grew and the government ultimately toppled.
The Special A.K.A., "Free Nelson Mandela" (1984)
The Specials' Jerry Dammers wrote a memorable and joyous protest song in "Free Nelson Mandela," a work whose simple message, chanted over and over throughout the song, became a rallying cry around the world. Released under the band name Special A.K.A. due to various legal wrangling occurring within the band at the time, "Free Nelson Mandela" roars, and taps into South African rhythms with pure celebratory spirit. The polar opposite of a dirge such as Gabriel's "Biko," "Free Nelson Mandela" is one of the great protest songs of the era. Below is a version performed at Mandela's 90th birthday party in 2008, featuring Amy Winehouse.
Youssou N'Dour, "Mandela" (1986)
Senegalese griot singer Youssou N'Dour was one of Africa's rising stars when he recorded his album "Nelson Mandela" in Paris' Studio Montmartre in 1986. The album featured the title track, which conveyed in French the cause of Mandela and apartheid. (The album also features a great version of the Spinners' "Rubberband Man.") Senegal exported some of the best music on the continent during the '70s and '80s, and N'Dour's dedication to Mandela was an early signal of the success to come.
The Malopoets, "The End is Near" (1988)
Featuring a fiery speech by Allan Boesak, the Malopoets' "The End is Near" fearlessly attacks the powers behind apartheid through a buttery, smooth but insistent beat. The black South African township group was one of the first to be allowed to perform a residency at Johannesburg's Market Theatre, and helped push boundaries during the final years of apartheid. Fun fact: NBA basketball player (for the Oklahoma City Thunder) Thabo Sefolosha's father Patrick was one of the co-founders of the Malopoets.
Sonny Okosun, "Fire in Soweto" (1978)
Nelson Mandela had a direct connection to reggae music, even if he wasn't able to hear its ascent while he was imprisoned. He had, however, met with one of the spiritual fathers of reggae music, Ethiopian Emperor Haile Selassi, in Ethiopia in 1962, the same year that Mandela began his incarceration. Reggae, born in the streets of Jamaica less than a decade later, took up Mandela's cause while he was holed up in Robben Island prison. In addition to Eddy Grant's "Gimme Hope, Jo'Anna," Nigerian high life singer Sonny Okosun delivered his incendiary reggae jam "Fire in Soweto" in honor of South Africa's plight.